Please note that linear bar grilles manufactured to order may take longer than advertised due to - what we hope is - a temporary material shortage. Lead time is currently around 2-3 weeks. We apologise for any inconvenience this may cause. All other grilles and louvres are unaffected.
Side Entry Grille Boxes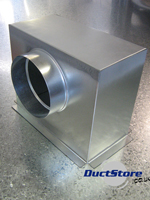 Manufactured to order from 0.7mm galvanised mild steel. Grille boxes are available with or without a 20mm flange at the open end. Most grilles require this flange; egg crate, single and double deflection for example are generally always screwed through the front face into the flange on the box. Diffusers however, do not require this flange as the boxes are commonly fixed to the grille through the side of the grille box.


Note that all grille boxes are open at the bottom.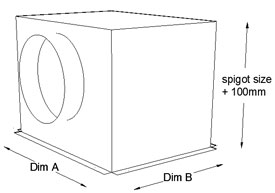 Click on a size from the drop down menu below that represents dimension A in the drawing (this will be the longer side in the case of a rectangular shaped box). Dimension B can be selected on the following page.


Dimension A