Due to a high volume of orders there will be a 2 week delay in all custom manufactured ductwork. This includes all rectangular ductwork, grille boxes, and fabricated round fittings. This does not affect our stock items. We apologise for any inconvenience may cause.
4 Spigot Plenum Box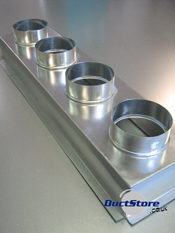 Manufactured to order from 0.7mm galvanised mild steel. Multi-spigot plenum boxes are available with or without a flange at the open end (see drop down for options). Spigots can be configured in a linear or square fashion as illustrated in the drawings below (subject to box size).

The option to include a 6mm acoustic lining is also available on the pages that follow.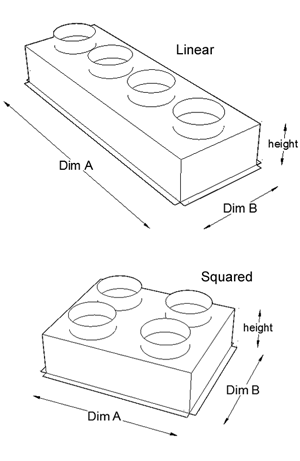 Click on a size from the drop down menu below that represents dimension A in the drawing (if required, dimensions can be fine-tuned on the following pages).


Dimension A