Open for business: we remain open and will continue to dispatch and accept orders; although in light of the new guidance we will be operating with a reduced number of staff.
Please note that we are experiencing some problems with images not showing on the website. We hope to have this rectified shortly.
2 Spigot Plenum Box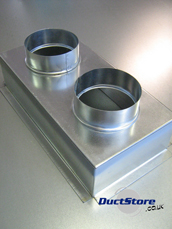 Manufactured to order from 0.7mm galvanised mild steel. Multi-spigot plenum boxes boxes are available with or without a flange at the open end (see drop down for options).


The option to include a 6mm acoustic lining is also available on the pages that follow.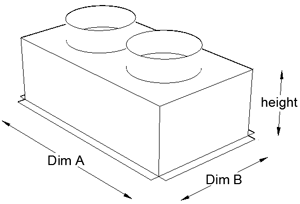 Click on a size from the drop down menu below that represents dimension A in the drawing (if required, dimensions can be fine-tuned on the following pages).


Dimension A